Thank you for supporting my efforts to entertain you. The smallest, heartfelt amounts gratefully received. Your neighbor humble.







https://youtu.be/JkQiQUzJS6o


+


Here are some towns where cable station managers have at least agreed to consider running The humble Farmer's television show. To have the show run in your town, please call humble at 207-226-7442. If you ask, it will be done.


I'll add the Channel number and the time the show runs as station managers tell me. If you know of other stations that run The humble Farmer, or if you know the times the show runs, please let me know. Or if it isn't running, please let me know. Thanks, humble

[February 19, 2010, please help me keep this page updated. Let me know about any errors or omissions. Thanks, humble]


Auburn --- Channels: Time Warner 11 and Oxford Networks 2 --- GFTV --- Saturday & Sunday at 10:00 AM.--- Auburn, Lewiston, Lisbon, Lisbon Falls, Sabattus and Mechanic Falls

Augusta --- looking for a person who lives in this town to ask the station manager to run the show so this station can run it. Call humble at 207-226-7442. Thanks.--- Channel 2 ---

Augusta --- Channel 9 ---

Baileyville --- Channel 10 --- Calais, Princeton, Parts of Robinston, Alexander, Plantation 21. --- Tuesdays, 3 times

Bangor--- looking for a person who lives in this town to ask the station manager to run the show so this station can run it. Call humble at 207-226-7442. Thanks.


Bath --- Channels 14 and 2? --- played randomly throughout the week

Belfast (Updated March 30, 2010) --- Channel 2 -- Thursdays 9:30 AM and Saturdays at 6:30 PM.



Belfast, Maine Program Schedule



http://www.belfastcommunitytv.org/ Bethel --- Channel 4 ---

Boothbay Harbor --- Channel 7 ---

Bridgton. -- LRTV Channel 5 --- Bridgton, Naples, Harrison, Casco, Sebago, Denmark, Porter, Parsonsfield, Baldwin, Cornish, Hiram --- Saturday 8:00 p.m.

Brunswick --- (Updated March 30, 2010) Channel 3 --- Tuesday @ 5 PM and Saturday @ 2 PM --- Here's your easy to use site to find the times humble's program airs:


Brunswick, Maine Program Schedule



Buckfield --- looking for a person who lives in this town to ask the station manager to run the show so this station can run it. Call humble at 207-226-7442. Thanks.

Carrabassett Valley --- Channel 17 ---

Enid, OK (updated January 3, 2011) Mondays 3 PM on Channel 11, Tuesdays 11 PM


Enid, Oklahoma Program Schedule



Ellsworth --- looking for a person who lives in this town to ask the station manager to run the show so this station can run it. Call humble at 207-226-7442. Thanks.

Fairfield (updated April 11, 2011) 20,000 households in Waterville, Winslow, Fairfield, Benton, Albion, Clinton, Oakland, Vassalboro and China. The humble Farmer is on Time Warner Channel 7 in every town except Fairfield where it is broadcast on Time Warner Channel 11. Alternating schedule runs three days in a row, The humble Farmer is usually aired at 3 PM every day.



Fairfield, ME Program Schedule -- changes every three days. Broadcasting from Fairfield, Somerset County, Maine on Time Warner Channel 7 (Channel 11/Fairfield only)



Falmouth -- Channel 2 --- time varies

Farmington, NH (updated Feb 25, 2010) Has no web page but Ron Hall runs the show in Farmington, New Hampshire --- I think on Sunday night.

Farmington--- looking for a person who lives in this town to ask the station manager to run the show so this station can run it. Call humble at 207-226-7442. Thanks.

Fort Kent ---

Freeport -- --- May 6, 2008 Due to recent events related with equipment at FCTV in Freeport, we must suspend all outside contributed programming while we assess our problems. This process may require the replacement of equipment and may take as long as 4 months. We will make contact with you when we are again able to schedule. Thank you for providing Freeport with your quality programs. Rick Simard, Director, Cable TV 3 Freeport .



Gardiner--- looking for a person who lives in this town to ask the station manager to run the show so this station can run it. Call humble at 207-226-7442. Thanks.

Gorham, Maine (Updated March 30, 2010) --- Channel 2 every day at 9 AM and 9 PM.



Gorham, Maine Program Schedule



Gray --- looking for a person who lives in this town to ask the station manager to run the show so this station can run it. Call humble at 207-226-7442. Thanks.--- Channel 2 --- I am not playing your program ...our schedule is currently pretty full ... Brian Meehan, Station Manager

Greene--- looking for a person who lives in this town to ask the station manager to run the show so this station can run it. Call humble at 207-226-7442. Thanks.

Harpswell, (Updated December 20, 2010) Channel 14. 9 PM Saturday

Herndon, Virginia (updated April 21,2010) HCTV – Herndon Community Television, Cox Communications Channel 23 | Verizon FIOS Channel 42. Tuesdays 11 AM until 12, Wednesday 9 PM until 10, Fridays 2:30 PM until 3:30.



Herndon, Virginia, Program Schedule


Hiram --- Channel 2 --- Hollis. Channel 6 --- Buxton, Standish, Limington, Limerick, Waterboro. Twice a day? On channel 2



Londonderry, NH (updated November 25, 2010) 42,000 homes



Machias -- Channel 58 --- Bucks Harbor, Cutler, Dennysville, East Machias, Eastport, Edmunds, Jacksonville, Lubec, Machias, Machiasport, Marshfield, Pembroke, Perry, Roque Bluffs, Whiting and Whitneyville. -- Wednesday 5-6 PM, Saturday 5-6 PM and Sunday 7-8 PM.

Madison --- March 29, 2008 --- Robert: CATV 11 is going to air a few of your shows. The timeslot has not been determined as to a regular air time. Rich Bishop at the station (696-4145 Mon/Thurs 9:00a.m. to 2:00 p.m.) will determine when the shows will be aired. The plan is to air a couple of the latest shows to see what feedback we get from viewers. Should he decide not to continue to air the shows, he will let you know. Thanks

Newcastle --- Channel 7 --- Friday 3 PM, Tuesday 6 PM --- Waldoboro --- Lincoln County TV --- LCTV



Newcastle, Maine Program Schedule




When I heard that all I had to do was ask to have Humble shown on local Public TV and it would be so, I was thrilled with the prospect of tuning in to my favorite Maine "character" on television. I think this will give a boost to those who really watch and to be able to see our own , local Humble, in action, will bring local pride up a notch I think and boost" watchership"! Tonia in Waldoboro

New London, Wisconsin [Updated March 12, 2010] Dick Johnson runs The humble Farmer twice daily. The time "moves around" Dick has run the show since the summer of 2009 and says "the response is great."

Norway --- NPCTV 2 --- Friday & Saturday at 8 PM

Ogunquit --- looking for a person who lives in this town to ask the station manager to run the show so this station can run it. Call humble at 207-226-7442. Thanks. --- Please remove my name from your distribution list. Thank you for allowing me to review your material.
Jordan Freedman
Information Services Director
Town of Ogunquit

Phippsburg (updated March 30, 2010) --- Channel 3 8 AM Tuesday and Thursday --- I have had positive feed back from the community here pertaining to your show. We only broadcast to aprox 800 homes, but you do have an audience within those. Thanks and keep up the great work, Gary Morong, Station Manager. Our programs air each day at different times to allow audiences with different work schedules the opportunity to view. Although the program time does change weekly, the viewers have access to the schedules on the television channel as well as the web page. click the program schedule link and look for "The Humble Farmer" in the listings.


Phippsburg, Maine Program Schedule



Pittsfield --- Robert ... please make a donation to WMCI TV in the amount of 20 dollars a month. I feel that is fair for the 60 hours of programming that we will be providing you with each month.... Kris Bridges

Portland. (Updated March 30, 2010) Channels 2 and 5. Check their excellent schedule for times as humble moves around.



Portland, Maine Program Schedule



Rangeley--- looking for a person who lives in this town to ask the station manager to run the show so this station can run it. Call humble at 207-226-7442. Thanks.

Revere, MA --- [Updated December 29, 2010] RevereTV Channel 8 "The Humble Farmer is currently scheduled for WEDNESDAYS at 9am and SATURDAYS at 4pm."


Revere Massachussets



Rockland [Updated March 30, 2010] Rockport --- Channel 7 --- Monday 8-9 PM, Tuesday 8:30-9:30 PM and Friday 8-9 PM --- Camden, Rockland, Warren, Owls Head, St. George, and Thomaston.



Saco ---Channel 2 -- Saco River Community TV from WJZF radio in Standish

Searsport, Maine [updated April 6, 2010] Channel 7 at 11 AM on Sunday and 6 PM on Tuesday


Searsport, Maine Program Schedule



South Portland. and Cape Elizabeth on channel 2 at 2:30pm each day, and at 11:30 pm on Tuesday, Thursday and Sunday.

Standish --- WJZF radio -- Sunday 11 AM, Friday 8 PM, Tuesday 10 PM and a different show at 11 PM -- 4 times a week, both on FM 97.1 and worldwide on WJZF Digital Internet Radio

York --- looking for a person who lives in this town to ask the station manager to run the show so this station can run it. Call humble at 207-226-7442. Thanks.--- refused by station



People in Maine are obviously starving for quality entertainment so I expect to be a regular visitor in more than a few homes. Some stations already run my show several times a week.

I look forward to bringing a lot of laughter into Maine homes.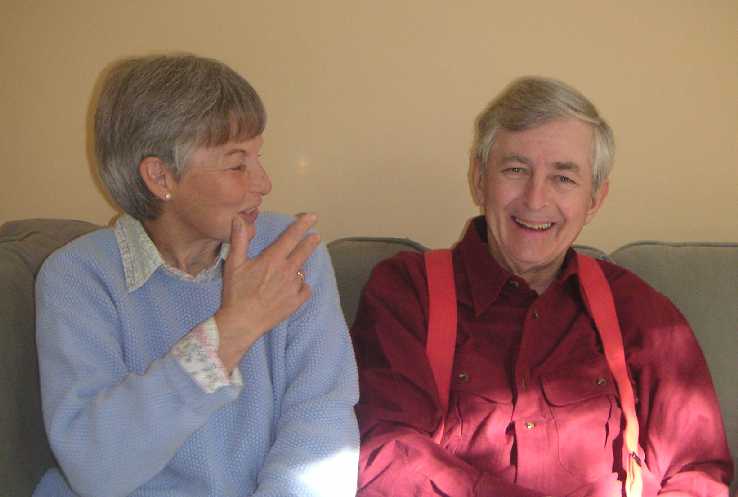 Here's only one of many reasons why even your smallest contribution is appreciated:

I pay ASCAP $24 every month so you can legally listen to music on my web page.

You can sponsor the page for one month with your name or company logo --- or you may do it anonymously.



Thank you for supporting wry humor and old fashioned music. Your neighbor humble.
---
I want to be a member of the in crowd. Please send me humble's Whine & Snivel Newsletter

which contains a copy of humble's script and a list of the tunes you heard.

Listen to humble's fun filled radio show

---
Robert Karl Skoglund
785 River Road
St. George, ME 04860
(207) 226-7442

For availability and fee schedule drop Robert an e-mail at humble@humblefarmer.com


www.TheHumbleFarmer.com

TOP

© 2010 Robert Karl Skoglund - © 2010 Chicken Poop For The Soil